Supervisory Board
The Counsellors of the Foundation, overseeing the implementation of the ISCM Foundation spirit:
Dr. Zsolt Nyiri

Chairman
Dr. Nyiri, (Dutch) former senior member at a number of large consulting audit firms and at international operating financial institutions, built his reputation as expert in asset based financing and banking. He advised on numerous enterprise system implementations.  Subsequently he fulfilled executive roles for a number of large corporates in South Africa.
He became a specialist in strategic scenario planning for complex projects and in 2005 he established the Institute for Strategy and Complexity Management (ISCM) to further research on why complex projects often fail. In 2007 he received the Global Strategy and Leadership Excellence Award for complex stakeholder-based behavioural simulation modelling, wherein shareholder value creation and systemic risk factors become traceable in a preview – rather than review.
Prof. Dr. John Tesha

Counsellor
John Tesha, (Tanzanian) has an academic, diplomatic and international civil service background. He is currently Executive Secretary of Africa Forum, the Forum for Former African Heads of State and Government.
Prof. Dr. Tesha taught at the University of Dar es Salam, Institute of Development Studies (IDS). He has also worked as Director of the Mozambique/Tanzania Center for Foreign Relations, responsible for the training of Mozambican and Tanzanian diplomats. He was also Senior Policy Advisor, Office of the Under-Secretary-General and Executive Secretary of the United Nations Economic Commission for Africa (UNECA). He served as Deputy Chief of Staff at the Organization of African Unity (OAU) and as Director of the OAU Conflict Management Centre, the precursor of the Africa Union Commission (AUC) Peace and Security.
Prof. Dr. Tesha is board member of ISCM Foundation in the role of counsellor and represents the Africa Forum agenda.
H.E. Malcolm Gessler

Secretary and Counsellor
His Excellency, Malcolm Gessler, (South African) is the Honorary Consul for Seychelles and appointed Diplomatic Attaché for Seychelles for the newly independent state of Al-Ummah. His office is in Cape Town, South Africa. Over and above his duties as Consul he is a practising attorney at law and lectures in legal studies at the Varsity College in Cape Town. He is recognised for Excellence in Teaching and Learning with the highest module rate nationally.
H.E. Malcolm Gessler is since 2012 with the ISCM Foundation and is the internal legal councillor as well as the charity's company secretary. He advises on the legal constructs required for projects and facilitates the diplomatic channels for project funding requirements in Africa.
H.E. Ernst Schauerhuber
Counsellor

His Excellency, Ernst Schauerhuber, (Austrian) is retired as Honorary Consul for Ghana in Vienna, Austria. He advises the ISCM Foundation on the financial constructs required for projects in Africa and facilitates the various diplomatic channels with the World Bank and other financial institutions.

Walter De Roo
Counsellor

Mr. Walter De Roo, (Belgian) is retired and advised large Western corporations with subsidiaries in Africa. He worked for Ernst & Young with a focus on attracting Foreign Direct Investments and wrote country development guidelines for African Governments.  He lectured on good governance issues, in particular addressing bribery and corruption.
Executive Boards
H.E. Alex Pasmans
Chief Executive Officer – ISCM Foundation

Mr. Pasmans, (Belgian) is an active businessman and former honorary consul for Gambia as well as Presidential Envoy from Guinea-Bissau. He is responsible for ISCM Foundation's project governance, working in tandem with the CEO of ISCM Investments. He assists African Governments with obtaining funding for their portfolio of projects.  In his former position, he was Chairman of the NGO called WADO (West African Development Organisation). He holds Knighthood in the Order of Malta (OSJ) with responsibility for the continent of Africa.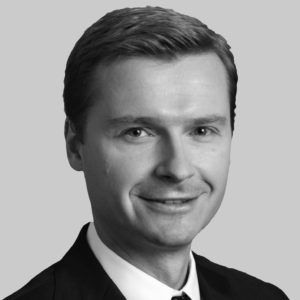 Piotr Karoń
Chief Executive Officer – ISCM Investments

Piotr A. Karon, (Polish) is the CEO of ISCM Investments. He worked as corporate & investment banker with exposure to 31 CEEMEA countries. He worked for leading financial institutions i.e. Citibank and HSBC. In his previous roles he was advisor to FDIs expanding operations in West Africa. During his banking career he specialised in international trade, cash management solutions and capital markets structures to provide optimal capital efficiency and risk optimization for projects. One of his focus areas is on securing good fund governance for ISCM Foundation's projects.
Goodwill Ambassadors
Individuals supporting the ISCM Foundation with realising its vision – making charity unnecessary and its mission – conducting responsible business.

Rob de Bruijn
Goodwill Ambassador

Ing. Rob de Bruijn, (Dutch) has many years of engineering experience that he applied with focus on resolving the water shortages in Africa. He is a dedicated, warm hearted person, with the persistent drive to make a difference in the lives of the less fortunates. With many water projects he envisages to enable food basket regions to feed the nations and contributing to job creation in the rural areas. His son, Ing. Antal de Bruijn, is assisting him with innovative thinking and technical support.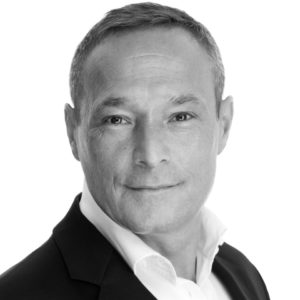 Kai Asmussen
Goodwill Ambassador

Kai Asmussen, (German) has a sound track record with financial institutions and entrusts his network for good deeds to the ISCM Foundation. As a former semi-professional tennis player he believes in fair play. His past residential real estate business experience is welcomed to support us in social housing investments across Africa. As an entrepreneur with an extensive network we thankfully receive his well-meant support and creative solutions for our a multifaceted challenges – connecting us with the right people.
Corporate Governance
The ISCM Foundation and its organisations are audited. Our activities are monitored through dedicated external compliance officers and independent regulators.
The portfolio of Africa Centre for Business Excellence is under the leadership of Prof. Dr. Tesha. The legal representation falls under Prof. Malcolm Gessler and the Business Simulation services and transformation support are led by Dr. Zsolt Nyiri. Industry based guest advisors are appointed on a project basis.