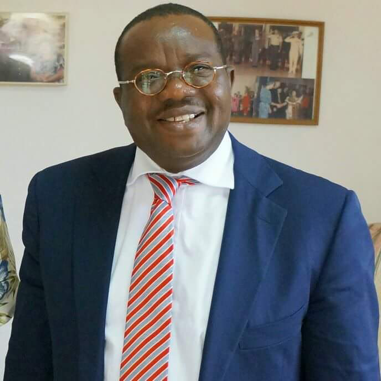 It is with great pleasure that I welcome you to the page of African Centre for Business Excellence, Ghana. ACBE GH for short. ACBE GH is the representative office of ISCM Foundation and ISCM Investments in Ghana.
In welcoming you, I propose to look back to take a solid step forward. My journey of more than two decades has been marked by strategic consultancy and program management for multinational enterprises to social entrepreneurship.  In 2008, I had the privilege of working for an international bank with a South African lady, whose husband pioneered the formation of Institute for Strategic and Complexity Management which, later transformed into a social enterprise organization for which I have been appointed as the CEO, ACBE Ghana. Although the call has been made earlier it was only in 2016 that I fully decided,  accepted and committed to contribute to the further growth and advancement of this laudable initiative, of which you have read elsewhere on this site.
In the past few months, experienced and highly qualified other colleagues, who have agreed to join ACBE Ghana as executive and Board members, have repeatedly asked me to explain why and how I got here. In attempting to answer this, two questions come to my mind, which are:
Why and what is our vision for, our part of the world, Africa, to be?
What are we, together, going to do to bring that vison to life?
At ACBE Ghana, our objective is to develop and implement the concept of responsible business practice through education and creating a learning community of entrepreneurs, promoting, participating in and impacting private investor networks and public sector collaboration for transformational change.
We find value in social entrepreneurship. We find great joy and meaning  in helping others help themselves. As social entrepreneurs we understand the value of economic development and productive people (job creation), economic strength (profitability and sustainability) and environmental stewardship. In the end, we aim to make charity unnecessary in Africa.
ACBE Ghana shall focus on Education,  Water, Agriculture, Energy and Technology. We welcome the privilege to nurture and develop intellectual capital,  human capital, financial capital and most importantly social capital. In so doing, we intend to work with the government in harnessing and managing the resources for societal welfare as well as co-operating with the private sector in both PPP and IPP business arrangements. ACBE Ghana's capabilities cover the following:
An executive program office with a focus on planning, financing and governance
A simulation center acting as an early warning system to spot risks and opportunities
A business school with a focus on developing capacity and nourishing investment projects.
We will achieve this mission by collaborating with both Government and the private sector, enabling successful project implementation and delivery, attracting investors to Ghana by providing risk management, learning services and skilled resources, developing a community technical platform which links rural communities and promoting  societal welfare  by creating job opportunities.
I invite you to join our effort to help others help themselves and in the process make charity unnecessary. Thank you.
Dela Evans
dela.evans@ISCMfoundation.org